Disturbing
click to enlarge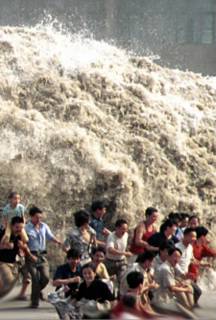 And they thought it was just a wave. It was. Some of them are even smiling.

How many can u count? Death toll 155,000 and counting.

Before and after pictures of parts of Indonesia.

More before and after pics.

Just a thought. What if Malaysia and Indonesia weren't
in the way
of the wave?